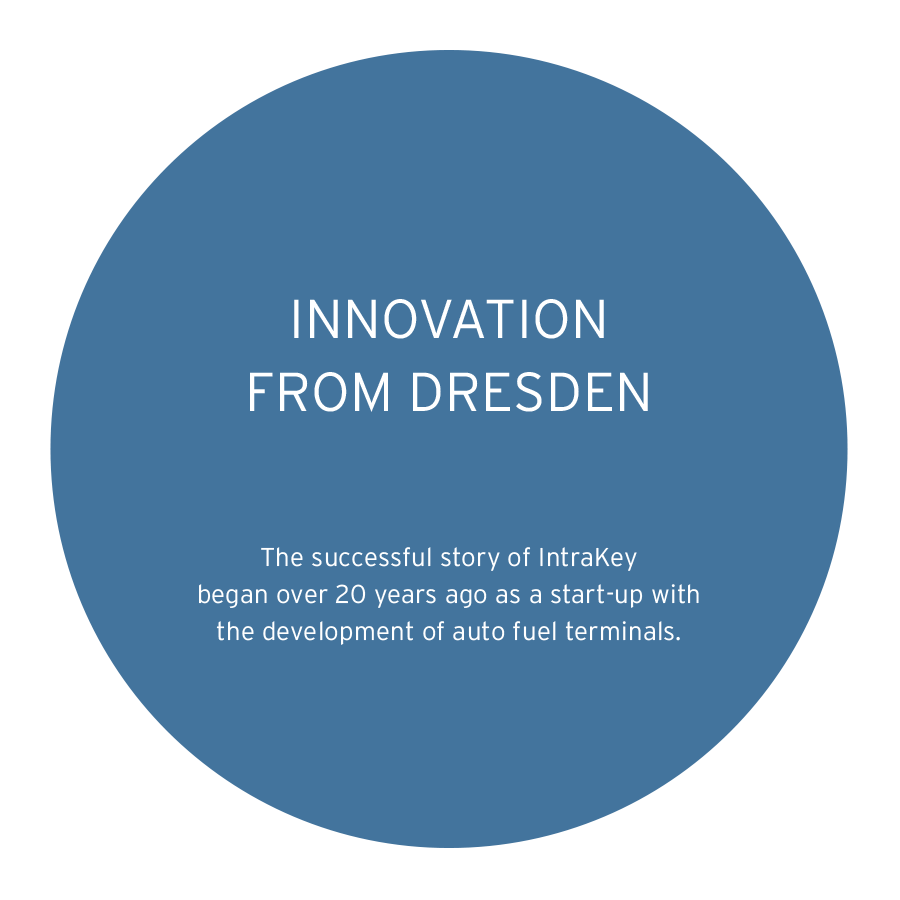 Individual routes to room and time
Today IntraKey technologies AG is a company for integrated safety and identification systems with sound growth and has established itself successfully on the market.
Secure access to sites, buildings and rooms and the transparent recording of working times create freedom for the core competences of companies and reduce effort.
Several hundred customers, especially institutes of higher education and universities, as well as official bodies, clients from business and industry, the logistics and supply sector, the health sector and sport all use the systems of Intrakey.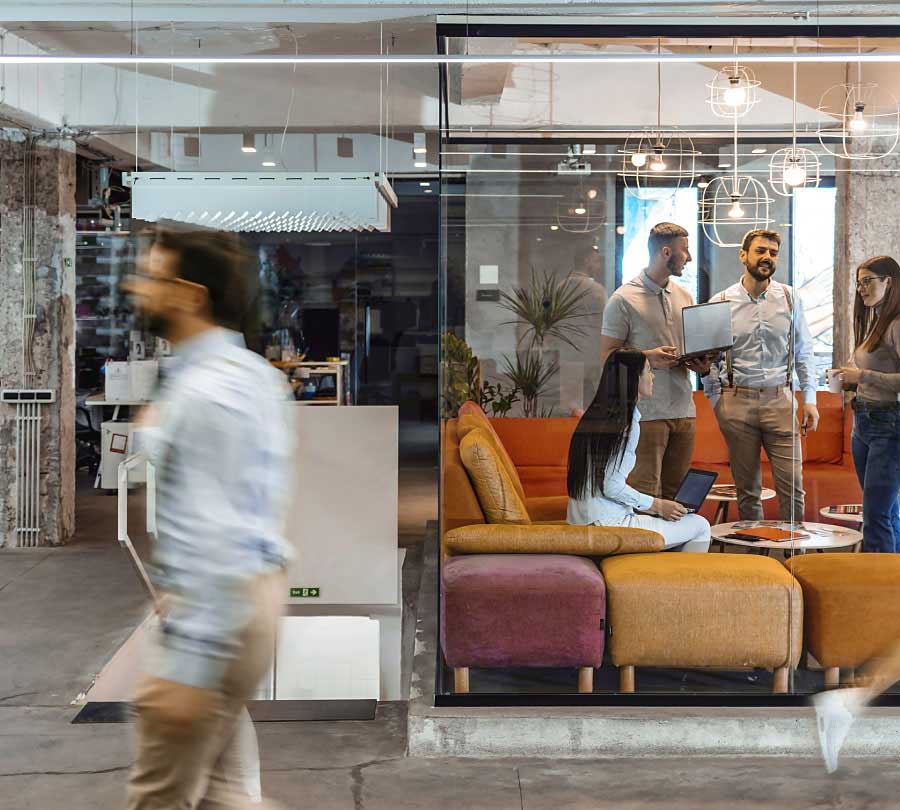 IntraKey banks on pioneering and practical solutions as well as open technologies which offer a maximal amount of technical options and safety but are nonetheless up-to-date and can be used intuitively.
The product portfolio extends from access control, room and locked cupboard management to time tracking and vehicle fleet management as well as cashless payments.
The hardware and software products are systematically organised in modules and permit precise solutions for all sizes of project and complexity.
With the development and production of software and hardware from a single source, IntraKey ensures the sustainability and reliability of all products.
All aspects of the systems by IntraKey can be modified to suit individual requirements. They can be controlled centrally and interconnected digitally, and can be used both on stationary and mobile devices.
We meet our high standards of service quality and customer proximity with central customer support in Dresden and Germany-wide sales and system technology teams.


Locking cylinders in 2020
Successful new certification in accordance with ISO 9001:2015
In mid-March 2020 IntraKey technologies AG successfully completed the certification in accordance with ISO 9001:2015.
Thus we were able to demonstrate once more that we are in a position to fulfil sustainably customer requirements as well as the additional demands that are made of the quality of our products and services, and to continue to optimize our processes on the basis of the quality management system that we practise.
This confirmation of compliance with the criteria of the nationally and internationally most widely applied quality management (QM) standard was officially granted to our company by the DEKRA Certification GmbH.
Making use of group strengths
Since 2007 IntraKey technologies AG has been a member of the InterCard Group, in order to make optimal use of synergies in the development and sales of innovative ID systems.
Together with the affiliated companies within the InterCard concern, today IntraKey technologies AG is the market leader in the field of multifunctional chipcard systems for educational establishments in Germany and Switzerland.
Looking back
Founding of IntraKey consult GmbH
51% participation of InterCard AG Informationssysteme, company name changed to IntraKey technologies GmbH
66% participation of InterCard AG Informationssysteme
100% participation of InterCard AG Informationssysteme, company name changed to IntraKey technologies AG